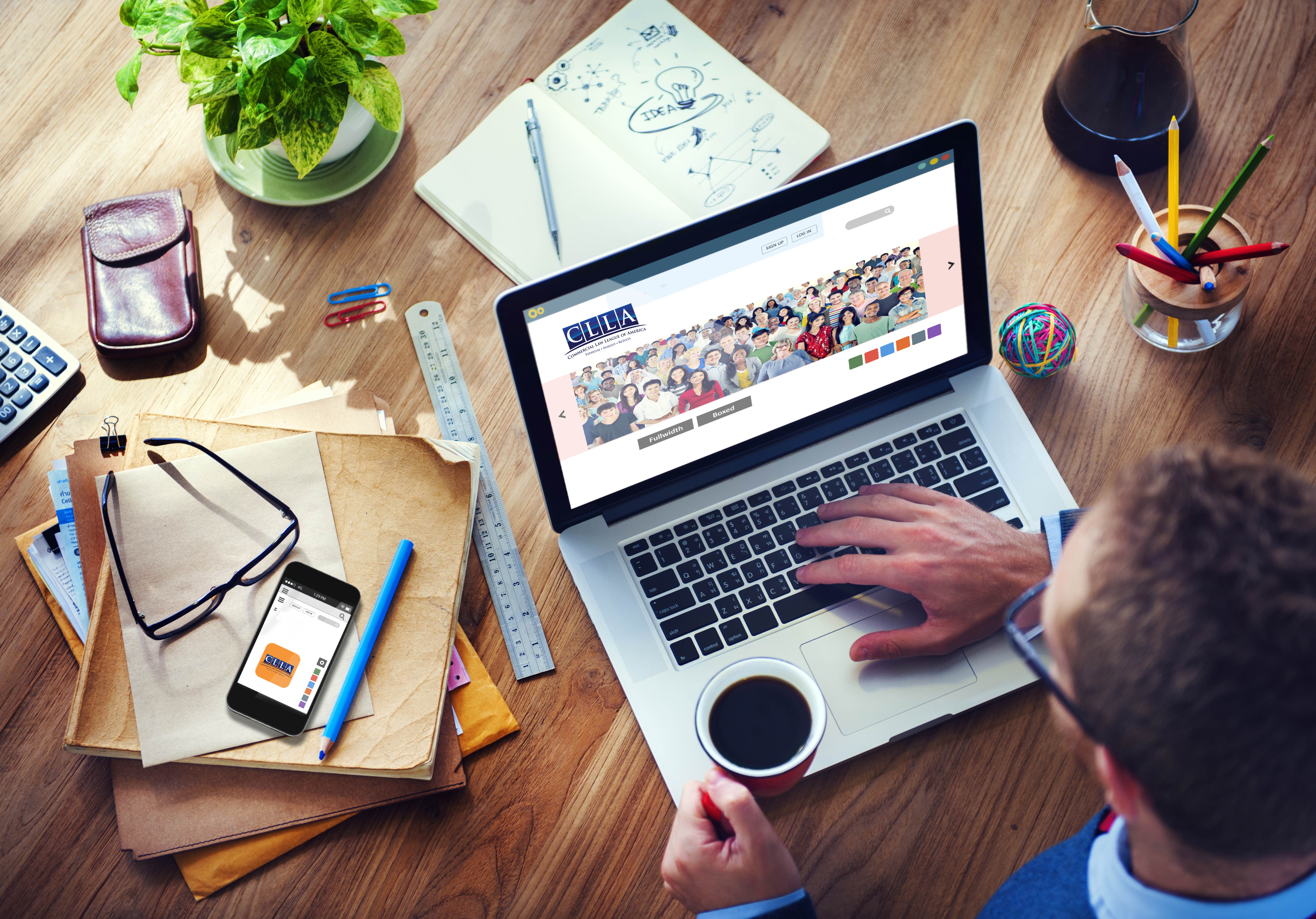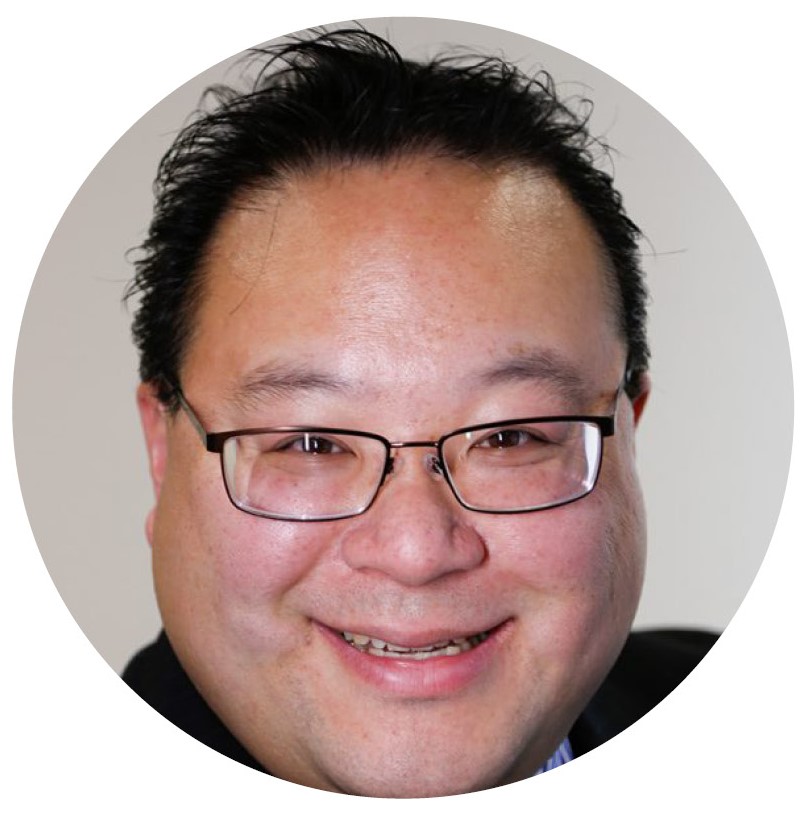 Timothy Wan
Smith Carroad Levy Wan & Parikh, Commack, NY
Timothy Wan, Esq. is Senior Partner and the Chief Executive Officer (CEO) of Smith Carroad Levy Wan & Parikh, a division of the Wan Law Group. Mr. Wan's areas of expertise include managing the creditor's rights and collection law practice, serving as General Counsel to various small businesses in the local business community, and spearheading practice in the area of entertainment law, music law, copyright, and intellectual property.
Mr. Wan was admitted to the New York State Bar in January 2001, after graduating from Brooklyn Law School for his Juris Doctor where he was a member of the Moot Court Honor Society, and from Vassar College with a double B.A. in Political Science and Theatre in 1997.
Mr. Wan is currently the President of the Commercial Law League of America. He also serves as the President of the New York State Creditors Bar Association. Mr. Wan is a two time Past President of the Infinite Exchange Chapter of BNI, a member of the National Association of the Remodeling Industry, and a member of the International Association of Commercial Collectors. Mr. Wan is a published author of the New York chapter of the textbook, Judgment Enforcement published by Aspen Publishing, and is a featured columnist and on the Board of Associate Editors for Commercial Law World. He is also the attorney advisor to the Commack High School Mock Trial team, and regularly lectures on topics regarding creditor's rights, collection law, business change management, improving business efficiency, and legal strategy.
CLLA Member Town Hall & Legislative Update
Wednesday,  September 9 @ 11:00 am – 12:00pm CT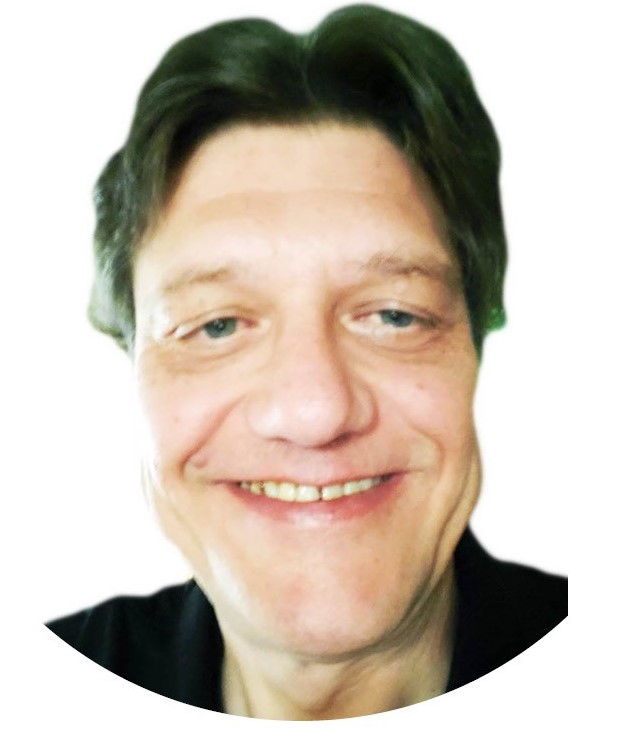 Robert Ash
Allen, Maxwell & Silver, Fair Lawn, NJ
Robert Ash is a seasoned veteran of the collection industry; with over 20 years' experience in Accounts Receivable Management, Consumer Collections and Commercial Debt Collections. His longstanding career with AMS began in 1997, when Robert joined the collection team. After six years of delivering exceptional recovery results and service to AMS' clients, Robert was promoted to Legal Department Manager. Robert's financial expertise and strong communication skills provide a seamless transition from collections to litigation. As a member of the Commercial Law League of America (CLLA) and active participation within the CLLA's Eastern Regional Committee, Robert has developed and cultivated close associations with a network of collection attorneys throughout the country, ensuring AMS' clients have the best representation to meet their legal needs.
Agency-Attorney: What is Expected of the Relationship and
What You Need to Know
Wednesday, September 9 @ 1:30pm – 2:30pm CT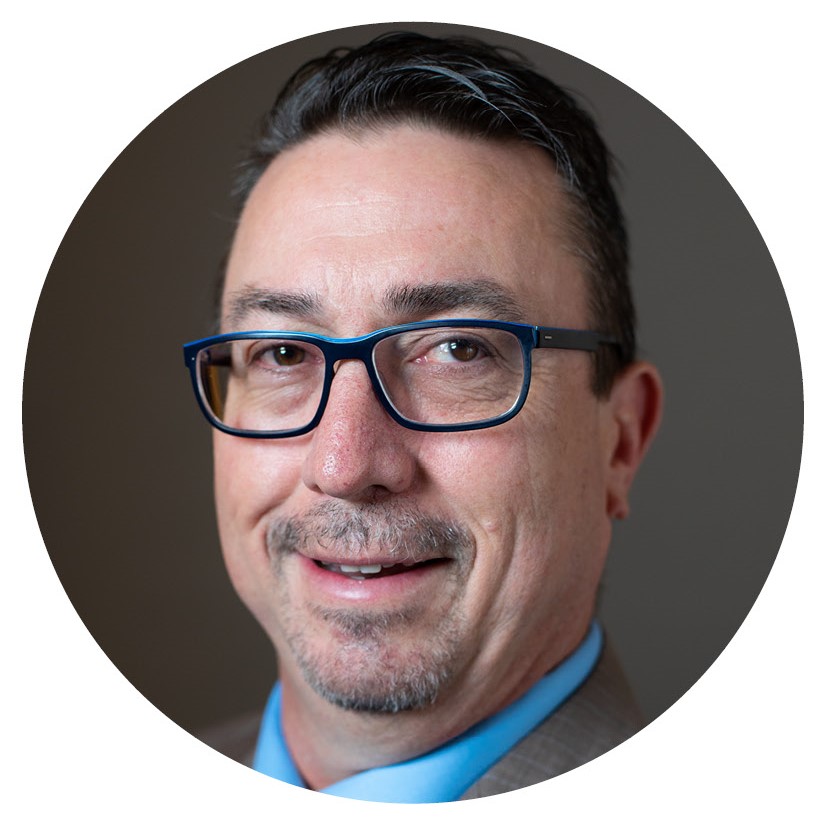 Timothy Grimes
BARR Credit Services, Tucson, AZ
Tim Grimes is the liaison between BARR Credit Services' clients and partnered legal counsel. He works with the handling of claims and has been in the collection industry for more than fifteen years. Prior to which he was in the retail grocery industry. Tim currently serves as past president of the Executive Council of the Western Region of the Commercial Law League of America. As head of the Legal Department for the past fourteen years, Tim has grown the department and excelled in his career as a respected expert in the industry. He enjoys sharing his knowledge through various speaking engagements and conferences.
Agency-Attorney: What is Expected of the Relationship and
What You Need to Know
Wednesday, September 9 @ 1:30pm – 2:30pm CT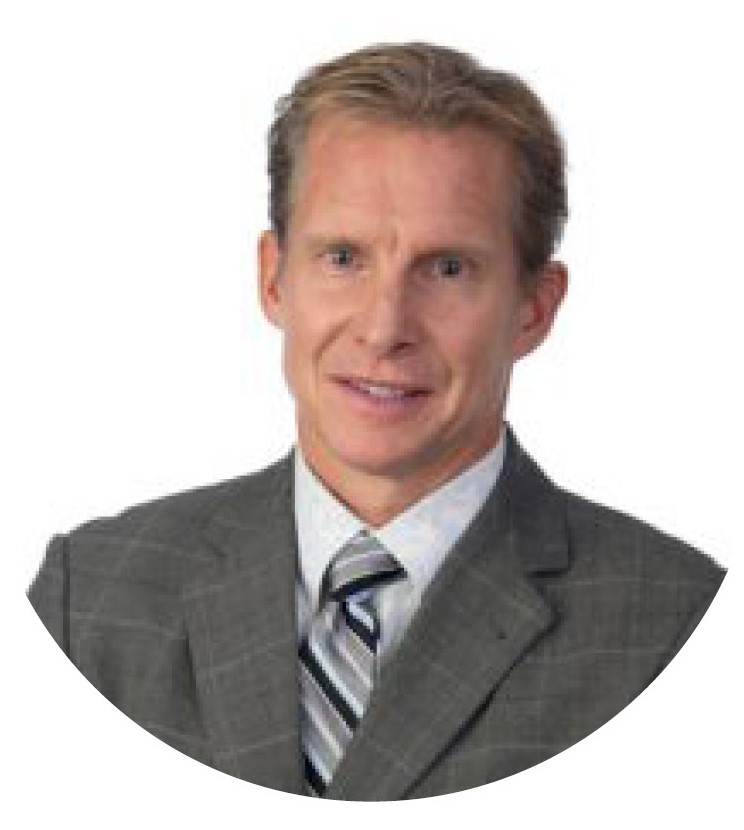 David Goch
Webster, Chamberlain & Bean Washington, DC
David Goch practice area includes all aspects of nonprofit law including corporate, tax, antitrust, intellectual property, standards and certification, employment matters, and government relations, charitable solicitation registration. David Goch has represented numerous clients before the US Congress on legislative matters ranging from health care to commercial law issues, electronic payment issues, transportation and privacy. Mr. Goch also oversees the firm's state charitable solicitation registration program. 
Mr. Goch participates in standards writing efforts with the American National Standards Institute and through the International Standards Organization ("ISO") as a US delegate for manufactured goods. His teaching and lecturing experience includes presentations before numerous associations and at the U.S. Chamber of Commerce "Institute" program throughout the country.
CLLA Member Town Hall & Legislative Update
Wednesday, September 9 @ 11:00am – 12 pm CT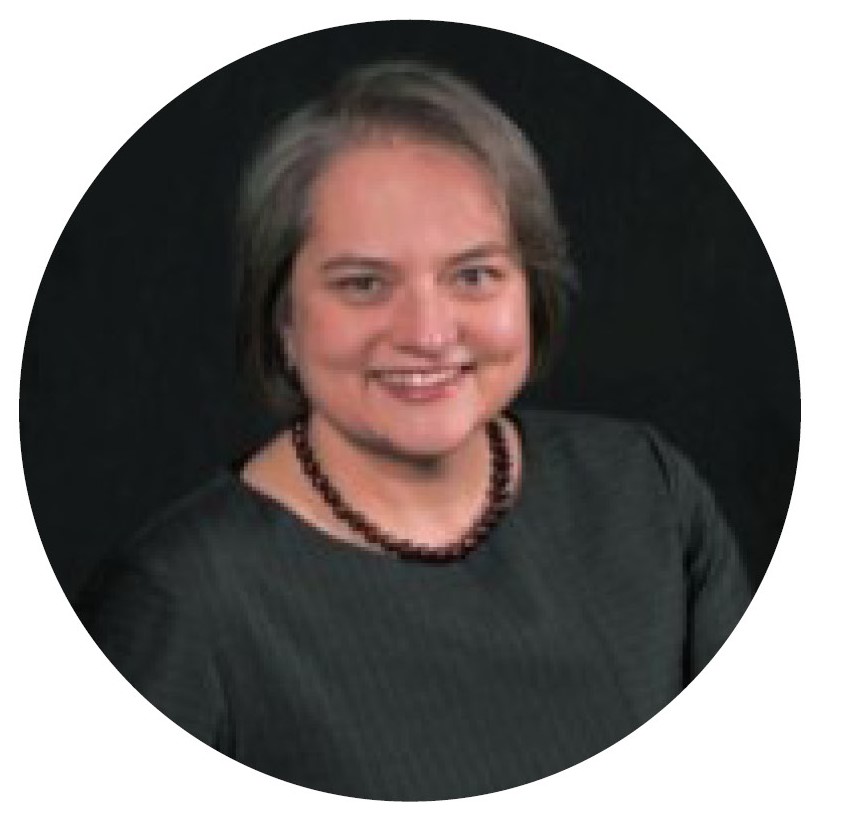 Candice Kline
Carpenter, Lipps & Leland, LLP, Chicago, IL
Candice Kline is a partner in the Chicago office of Carpenter Lipps & Leland LLP, a Columbus, Ohio based litigation boutique with high-profile chapter 11 representations. She is a business attorney and commercial litigator with many years of global commercial banking experience before entering the legal profession. Prior to joining Carpenter Lipps & Leland LLP, Candice practiced corporate restructuring with Sidley Austin LLP in Chicago. Candice has held director and officer positions with the Turnaround Management Association, Chicago/Midwest Chapter, among other organizations. She is secretary of the Illinois State Bar Association's Business and Securities Law Section and a member of the CLLA's Bankruptcy Section Executive Council. Candice also serves on the advisory board of directors for the Institute for Business & Professional Ethics at DePaul University.
The Latest and Greatest in Chapter 11 Plan Confirmation Issues
Friday, September 11 @ 12:15am – :15pm CT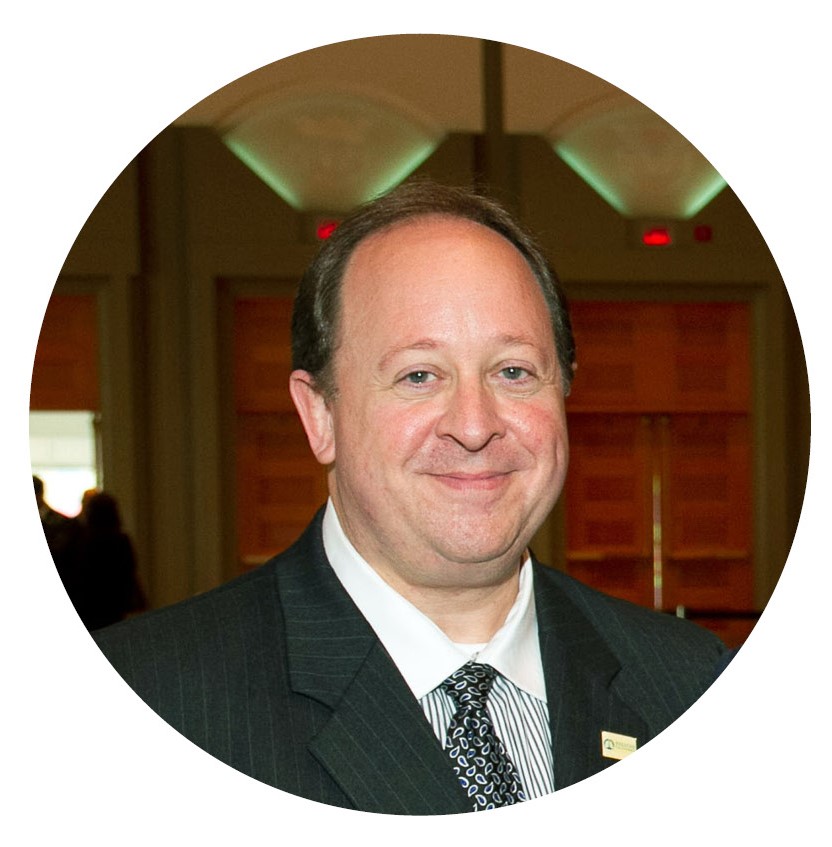 Lawrence Lebowsky
Law Office of Lawrence M.Lebowsky, Los Angeles, CA
Mr. Lebowsky is Certified by the State Bar of California Board of Legal Specialization in Estate Planning, Trust and Probate Law. He is an Update co-author of CEB treatises Complete Plans for Small and Mid-Size Estates and Drafting Irrevocable Trusts. He specializes in litigation and settlement of Trust, Estate, Conservatorship and Elder Law matters, and in all areas of fiduciary administration. His taxation practice emphasizes income tax planning, estate planning, and advising tax-exempt organizations on board governance, formation, and planned giving.
He has served on the Los Angeles Superior Court's Court Appointed Counsel and Probate Settlement programs for more than 20 years. He is appointed often as legal counsel and Guardian ad litem, and volunteers as a Settlement officer, in conservatorship, probate, and trust cases. He has served as a Temporary Judge and Arbitrator for the Los Angeles Superior Court. Mr. Lebowsky has spoken on topics in trusts, estates and conservatorships, and tax and corporate law subjects affecting exempt organizations, for the State Bar of California, Los Angeles County, Beverly Hills and Pasadena Bar Associations, Western Conference on Tax Exempt Organizations, State Board of Equalization, UCLA Extension, and Public Counsel.
Mr. Lebowsky served a three-year term on the Estate Planning, Probate and Trust Law Advisory Commission to the State Bar Board of Legal Specialization. He is an Adjunct Professor at Southwestern Law School teaching Federal Income Tax. He served on the Adjunct Faculty in American Jewish University's MBA Program in Nonprofit Management, teaching taxation of lobbying and political campaign activities. He is a Past Chair and Board Member of Breathe California of Los Angeles County, and has also volunteered on boards of health, museum, youth, and fraternal organizations.
Mr. Lebowsky holds a Bachelor's degree in Economics from UCLA, a J.D. degree from Southwestern Law School, and a Master of Laws degree in Taxation from Boston University School of Law. He is a Member of the California Lawyers Association, and Los Angeles County and Beverly Hills Bar Associations, and their sections on Taxation, Trusts and Estates, and Nonprofit Organizations. He served as a member of the LACBA Trust and Estates Section Executive Committee, and as Past Chair of the Tax Section's Exempt Organizations Committee. He is also admitted to the United States Tax Court.
Advanced Collection Techniques
Thursday, September 10 @ 11:00am – 12:00pm CT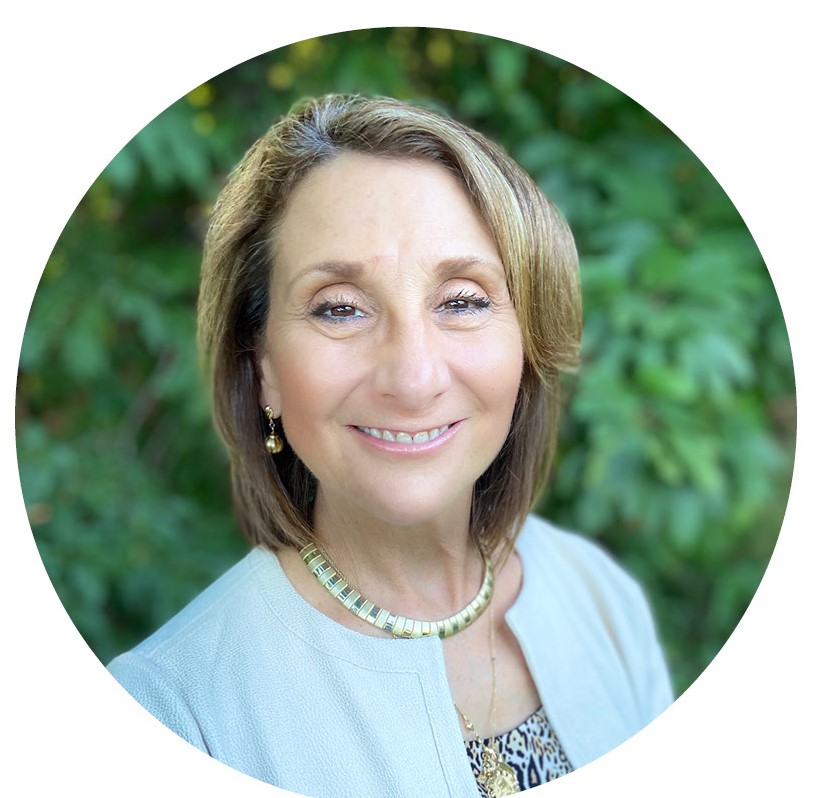 Barbara Muller-Wilson
Muller & Farran P.C. Law Firm, Grand Rapids, MI
Barbara Muller-Wilson is a partner of the Muller, Myer & Farran P.C. law firm in Grand Rapids, Michigan. The original Muller Firm was established in Birmingham, Michigan in 1968. She received her Juris Doctorate from Michigan State Law School f/k/a/ Detroit College of Law and her undergraduate degree from The University of Michigan. Ms. Muller-Wilson has spent the entirety of her 40-year career assisting clients navigate complex legal issues relating to collection matters. As a Muller, she was raised in the business of commercial collections. Her personal and professional experience is key in successfully advocating for her clients.
Barbara is licensed in the Western and Eastern Federal District Courts of Michigan. She is on the Turn Around Management Now board of West Michigan, as well as, the board for the Women's Resource Center. She was previously chair of Risk Management Association of West Michigan and has sat as chair on the Zoning Board for Cascade Hills Township. Ms. Muller-Wilson is a member of CLLA and Commercial Collection Agency of America. She also is active in the Grand Rapids Bar Association. Family is an integral part of the Muller Firm as evidence by the number of Muller's working within the firm and the atmosphere of the office. Barbara is committed to our own family and the family members of her employees; she has been married 35 years and is consistent about naming her 5 grandchildren as her first hobby. Ms. Muller-Wilson also enjoys advocating for the equal education of women, puzzles, fly fishing, and fast cars.
Agency-Attorney: What is Expected of the Relationship and
What You Need to Know
Wednesday, September 9 @ 1:30am – 2:30pm CT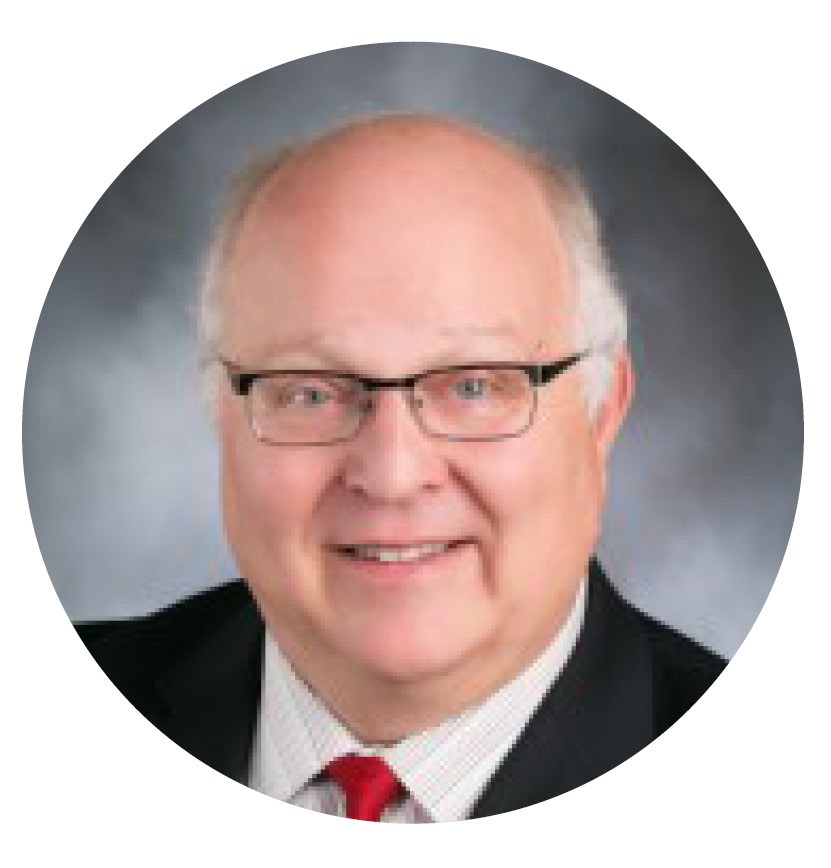 Joe Peiffer
Ag & Business Legal Strategies, Cedar Rapids, IA
Joseph A. Peiffer, Esq., is the owner of Ag & Business Legal Strategies in Hiawatha, Iowa. He is a 1982 graduate of the University of Iowa, College of Law. Joe completed his undergraduate studies in agriculture at Iowa State University in 1979. Joe's practice is focused primarily on bankruptcy and debt restructuring. He is a member of the American Bankruptcy Institute, the American Bar Association, and the Iowa State Bar Association. Joe served on the Specialization Committee of the Iowa State Bar Association from 1992 through 2002. Joe speaks frequently at continuing legal education conferences around the United States on topics of bankruptcy and debt restructuring.
Joe is a member of the American Agricultural Law Association. He was certified in Business Bankruptcy by the American Board Certification in 1994. Joe was Debtors' Counsel in In Re Knudsen vs. I.R.S., 581 F.3d 696 (8th Cir. 2009) that clarified the meaning of 11 U.S.C. § 1222(a)(2)(A) and submitted an amicus curiae brief in Hall v. United States, 132 S.Ct. 1882 (2012) decided on May 14, 2012. Joe worked with Senator Grassley to enact legislation to reverse the holding of Hall v. United States regarding taxes on the sale of farm assets in Chapter 12. President Trump signed the legislation that reversed Hall on October 26, 2017. Joe worked with Senator Grassley's staff to enact the Chapter 12 Debt Limit Increase from $4.411 million to $10.0 million. President Trump signed that legislation on August 23, 2019. Joe is actively working with the Commercial Law League of America to modify the bankruptcy venue laws that have allowed corporate debtors such as VeraSun to file their cases involving farmers in Delaware, a state far removed from where they have done business with the farmers. Joe has a passion for helping farmers and other business owners facing financial difficulties make tough decisions and either get back on track or move on to a new phase in their life without the financial struggles they had when they first consulted with him.
Focus on Chapter 12: The Most Powerful Chapter in the Bankruptcy Code
Friday, September 11 @ 1:30am – 2:30pm CT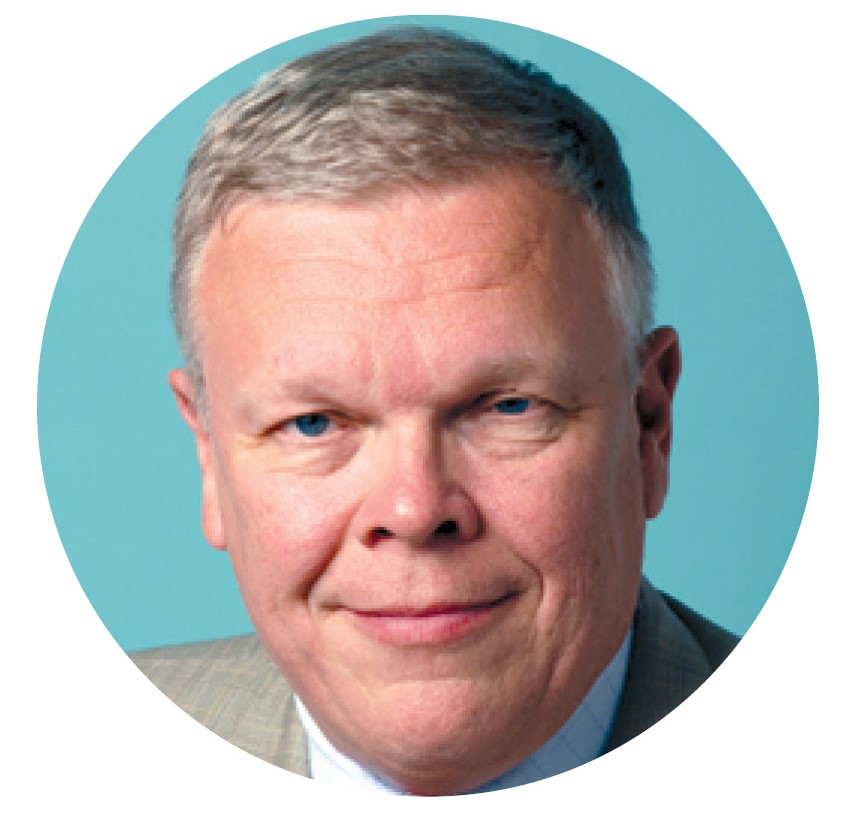 Ron Peterson
Jenner & Block, LLP, Chicago, IL
Ronald R. Peterson, Partner, Jenner & Block LLP in Chicago, Illinois. He concentrates his practice in the areas of commercial, insolvency and bankruptcy law. Mr. Peterson has presided over numerous complex commercial cases, including Stotler & Co., the country's 10th largest commodities house, and Lancelot Investors Fund, L.P., a $1.7 billion Ponzi scheme. He is the Chairman of the Creditors' Committee in Thomas J. Petters, a $3.5 billion Ponzi scheme. Mr. Peterson served as the examiner in the chapter 11 case of Robert Lund, a large real estate developer. Mr. Peterson has been a member of the panel of Chapter 7 Trustees for the Northern District of Illinois, Eastern Division, since 1987. He is the past President of the National Association of Bankruptcy Trustees.
Mr. Peterson is a fellow of the American College of Bankruptcy and a member of the American Bankruptcy Institute. He is a member of the Business Bankruptcy Committee of the Business Law Section and the Bankruptcy Litigation Committee of the Litigation Section of the American Bar Association. He is a member of the International Association of Restructuring, Insolvency & Bankruptcy Professionals and the Commercial Law League of America. In 2014, the Commercial Law League of America awarded Mr. Peterson the Lawrence P. King Award.
Case Law Update
Friday, September 11 @ 11:00am – 12:00pm CT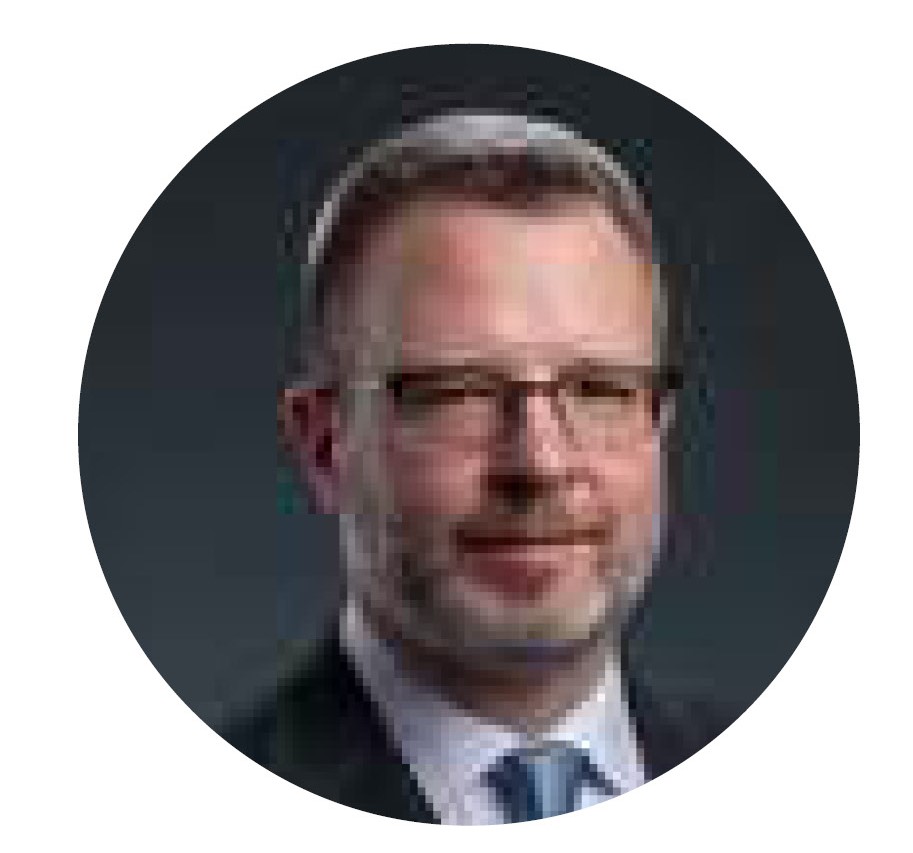 John O. Postl
John Postl, PC, Boston, MA
John O. Postl has over 25 years' experience in the area of general civil litigation. Mr. Postl's firm, John Postl, P.C., concentrates its practice in the areas of commercial litigation with an emphasis on creditors' rights, and enforcement of Massachusetts and out of state judgments. The firm also handles landlord side residential and commercial evictions. The firm's construction law practice includes the filing and enforcement of mechanic's liens. The firm's real estate practice includes representation of buyers and sellers of commercial and residential real estate and commercial and residential leasing. Finally, the firm's transactional practice includes corporate formation, including choice of entity and drafting and negotiating contracts.
Mr. Postl graduated from the University of Vermont and is a cum laude graduate of Suffolk University Law School. He currently serves on the Executive Committees of the Bost chapter of the American Inns of Court, the CLLA Creditors' Rights Committee and Marketing Committee and is active in the Massachusetts Bar Association's High School Mock Trial Competition. Mr. Postl also serves as a volunteer hearing officer for the Massachusetts Board of Bar Overseers. Mr. Postl is a licensed commercial pilot and flight instructor and is active in the Civil Air Patrol.
Advanced Commercial Litigation Experiences
Wednesday,  September 9 @ 2:45 pm – 3:45pm CT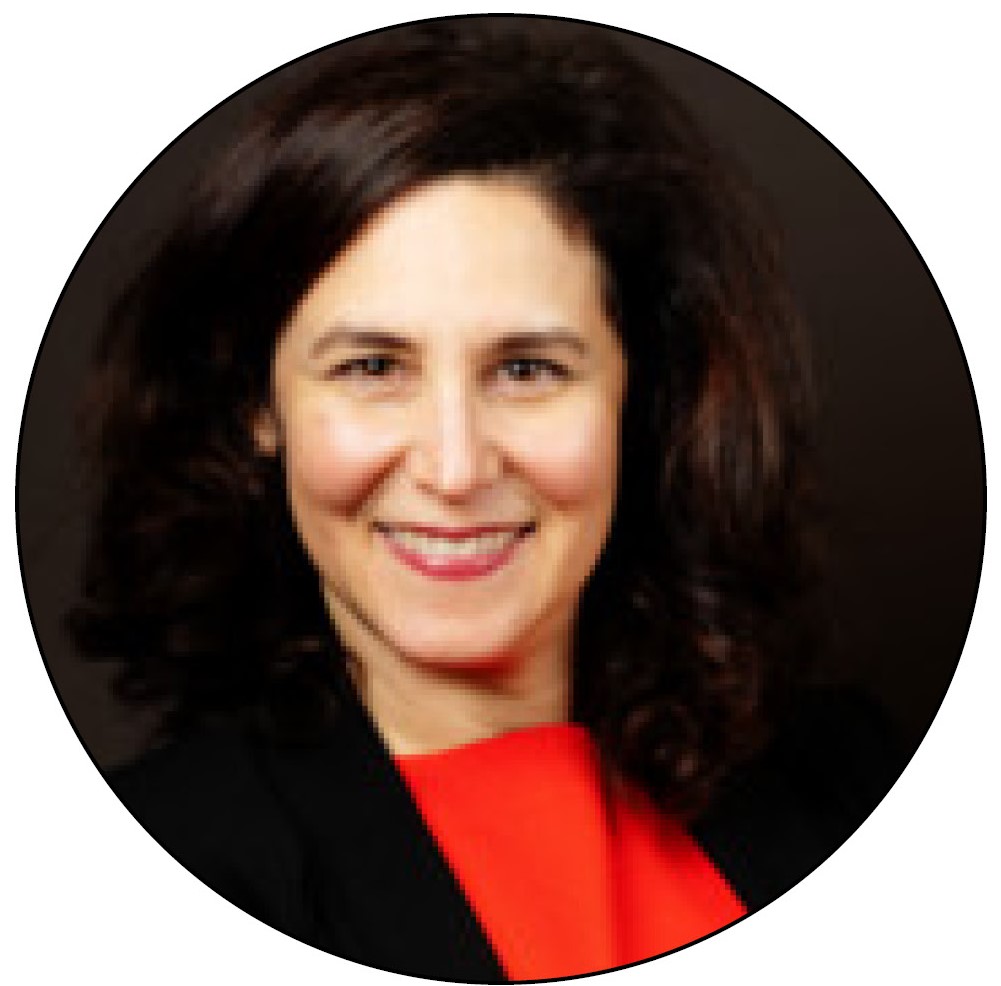 Britt Rudman
Law Offices of T. Britt Rudman, Beverly Hills, CA
T. Britt Rudman is a Martindale Hubble AV® rated attorney admitted to practice in the State of California and the U.S. District Courts for Central and Southern California for over 27 years. Ms. Rudman is the owner/operator of a small boutique law office in Los Angeles County, CA focusing on commercial creditors' rights, judgment enforcement, and business transactions covering Southern California. As a lean and mean small firm, Ms. Rudman provides a more personal, effective and efficient service than that offered by the "Big Firm" offices. As a result, over the years she has earned an excellent reputation throughout the Collection Industry in the United States and collected millions of dollars owed to Business Creditors from around the world representing individual business owners and large Fortune 500 companies.
Ms. Rudman is actively involved in the Commercial Law League of America ("CLLA") and is a member of the International Association of Commercial Collectors ("IACC"), Beverly Hills Bar Association, and Los Angeles
Bar Association. Ms. Rudman previously served on the CLLA Board of Governors as the Young Member Section Representative and former Chair of the CLLA Western Region, Young Members Section, and Fund for Public Education. She currently serves on the Executive Counsel of the Creditors Rights and Western Region. Ms. Rudman is a graduate of the University of Illinois, Urbana-Champaign, IL, with a Bachelor of Science degree in Industrial Psychology and a minor in Economics; and is a graduate of California Western School of Law., San Diego, CA, with a Doctor of Jurisprudence degree and an Academic Achievement Award for Excellent Achievement in the Study of Labor Law.
Advanced Collection Techniques
Thursday,  September 10 @ 11:00 am – 12:00pm CT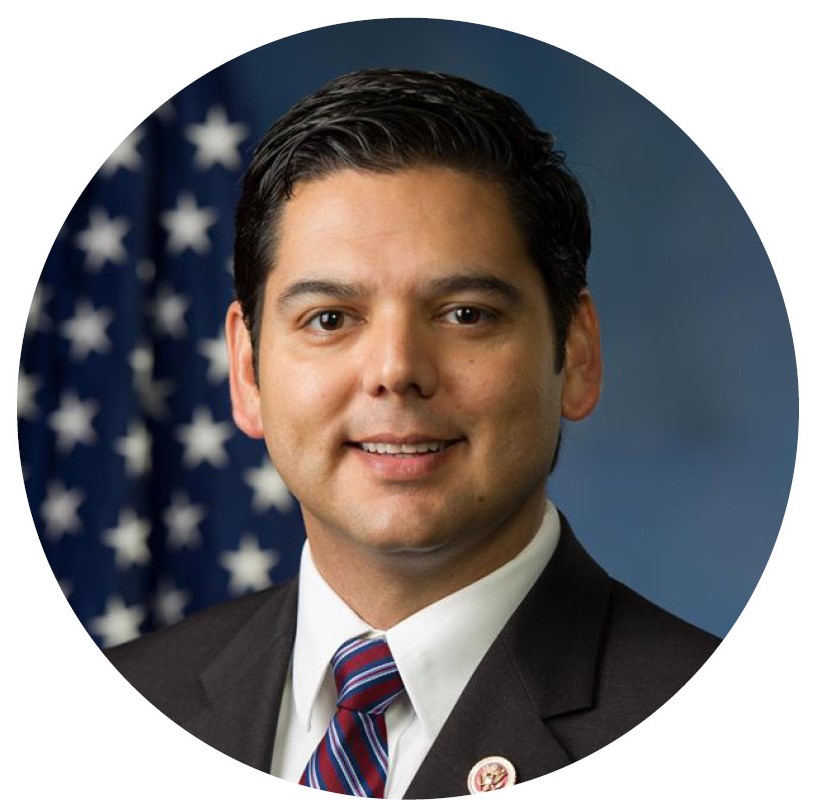 Dr. Raul Ruiz. M.D
U.S. House of Representatives, California's 36th District Palm City, CA
Dr. Ruiz achieved his lifelong dream of becoming a physician through public education. After graduating from Coachella Valley High School, Dr. Ruiz graduated magna cum laude from UCLA. He went on to Harvard University, where he earned his Medical Degree, as well as a Masters of Public Policy from the Kennedy School of Government and a Masters of Public Health from the School of Public Health, becoming the first Latino to earn three graduate degrees from Harvard University. He completed his Residency in Emergency Medicine at the University of Pittsburgh and a Fellowship in International Emergency Medicine at Brigham and Women's Hospital.
During his training, Dr. Ruiz served as a consultant to the Ministries of Health of both Serbia and El Salvador. Dr. Ruiz returned home after completing his medical training and began working as an Emergency Room doctor at Eisenhower Medical Center. Recognizing the physician shortage crisis in the Coachella Valley, Dr. Ruiz started a pre-medical mentorship program for young aspiring doctors, which has grown to include over 100 local students.
The program became part of the University of California, Riverside School of Medicine, where Dr. Ruiz served as a Senior Associate Dean. Through the group Volunteers in Medicine, he helped to open a free clinic to help underserved communities in the Coachella Valley. In 2010, Dr. Ruiz started the Coachella Valley Healthcare Initiative, which brought together stakeholders from across the region to address the local healthcare crisis. He has also worked internationally in the medical community. In 2010, Dr. Ruiz flew to Haiti immediately following the 2010 earthquake and served as the Medical Director for the J/P Haitian Relief Organization. The U.S. Army's 82nd Airborne awarded him the Commanders Award for Public Service for his work. Dr. Ruiz continued his work as an Emergency Room Doctor until he was elected to the U.S. House of Representatives in 2012. He represents California's 36th District, which includes the entire Coachella Valley, as well as the cities of Banning, Beaumont, Blythe, Hemet and San Jacinto. He resides in Palm Desert, CA. Dr. Ruiz currently serves on the House Energy and Commerce Committee.
Health, Economic and Congressional Update
Thursday,  September 10 @ 4:15 pm – 5:15pm CT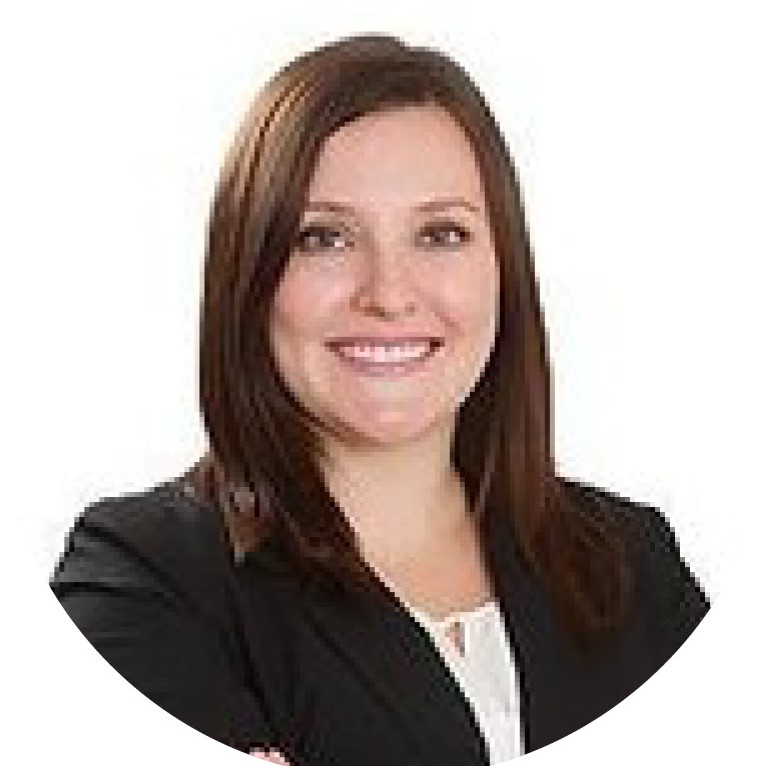 Janell Stanton
Wagner, Falconer & Judd, Ltd., Brookfield, WI
Janell Stanton is the Vice President of Communications for myHRcounsel where she is responsible for positioning the company's alternative legal services model and directs marketing, communications and related business development and relationship initiatives. She is also a senior attorney advising small and medium size businesses on all facets of HR and employment law including everything from onboarding to offboarding and everything in between. Janell is a frequent speaker and trainer on HR and employment law issues. She provides ongoing training to employees, managers, human resource personnel and company leaders on matters including FMLA, ADA, wage and hour laws, hiring and firing, sexual harassment, discrimination, drug and alcohol testing and more. She has spoken to organizations both large and small throughout the United States. Prior to joining myHRcounsel, Janell worked for a large legal publishing company as both a project manager and research specialist attorney. She also owned and operated her own law firm for almost three years, predominately practicing criminal defense, family law, and estate planning.
Janell received her bachelor's degree from the University of Minnesota and then went on to graduate from law school at the University of South Dakota School of Law. Janell is passionate about volunteering and currently volunteers for Wills for Heroes, an organization that writes pro bono wills, powers of attorney, and health care directives for policy officers, firefighter, EMTs and veterans and the Domestic Abuse Legal Advocacy Center attending legal clinics to advise survivors of domestic abuse on custody, divorce, expungements and landlord-tenant issues. In addition to giving back to the community using her law degree, Janell is a committed volunteer for humanitarian causes as well. In 2019, she hiked the legendary Inca Trail as a fundraiser for Smile Network International, a nonprofit, Minnesota-based organization that provides life-altering, reconstructive surgeries to impoverished children in developing countries. Janell raised $7,000 to aid in Smile Network's cause: enough for more than a dozen children's surgeries. In her free time, Janell enjoys a variety of hobbies including rock climbing, hiking, backpacking, playing the ukulele, learning new languages and cheering on her Green Bay Packers.
EDUCATION PROGRAM DESCRIPTION AND SCHEDULE
CLLA FALL
Moving to the Cloud and Managing Remote Employees
Thursday,  September 10 @ 12:15 pm – 1:15pm CT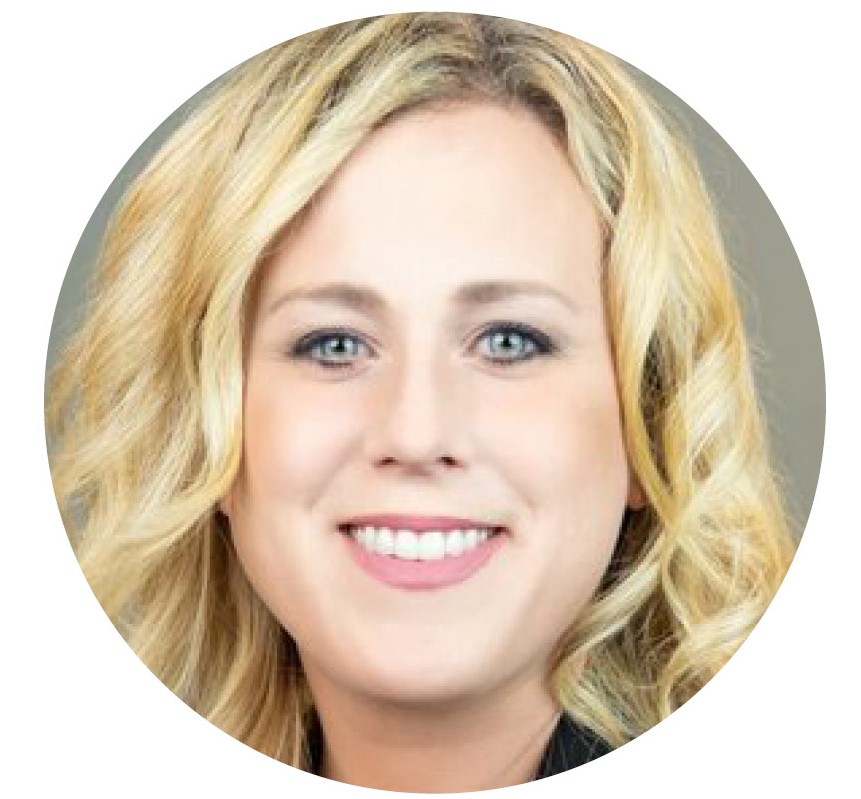 Nicole Strickler
Messer Strickler, Ltd., Chicago, IL
Nicole M. Strickler is a seasoned litigator focusing her practice in the defense of consumer financial services litigation throughout the country. This includes representing clients in both individual and class actions involving state and federal consumer protection laws, including the Fair Debt Collection Practices Act ("FDCPA"), Fair Credit Reporting Act ("FCRA"), Telephone Consumer Protection Act ("TCPA") as well as similar state laws. Her clients include corporations, lending institutions, collection agencies, asset purchasers, lawyers as well as individuals. While she always strives to win prior to trial, Ms. Strickler has successfully defended numerous bench and jury trials on behalf of her clients, including class claims. She is routinely solicited to speak before national industry trade organizations, and in publications, concerning issues affecting the credit and collection industry. Additionally, she has substantial experience representing her clients before state regulators, such as the Illinois Department of Financial and Professional Regulation, and the Consumer Financial Protection Bureau. Ms. Strickler has also successfully represented clients in numerous cases on appeal in various appellate courts, and even as amicus curiae before the United States Supreme Court. Apart from her financial services practice, Ms. Strickler also defends corporations and individuals in claims brought under state and federal employment laws including Title VII, Section 1983, the Illinois Wage and Payment Act, and the Illinois Unemployment Insurance Act. In this practice, she has tried cases to successful verdict, in addition to serving as a sounding board for her client's compliance issues.
Traps for the Unwary: What Commercial Collectors and Creditors Need to Know About FDCPA, TCPA and other Consumer Protection Laws
Wednesday,  September 9 @ 12:15 pm – 1:15pm CT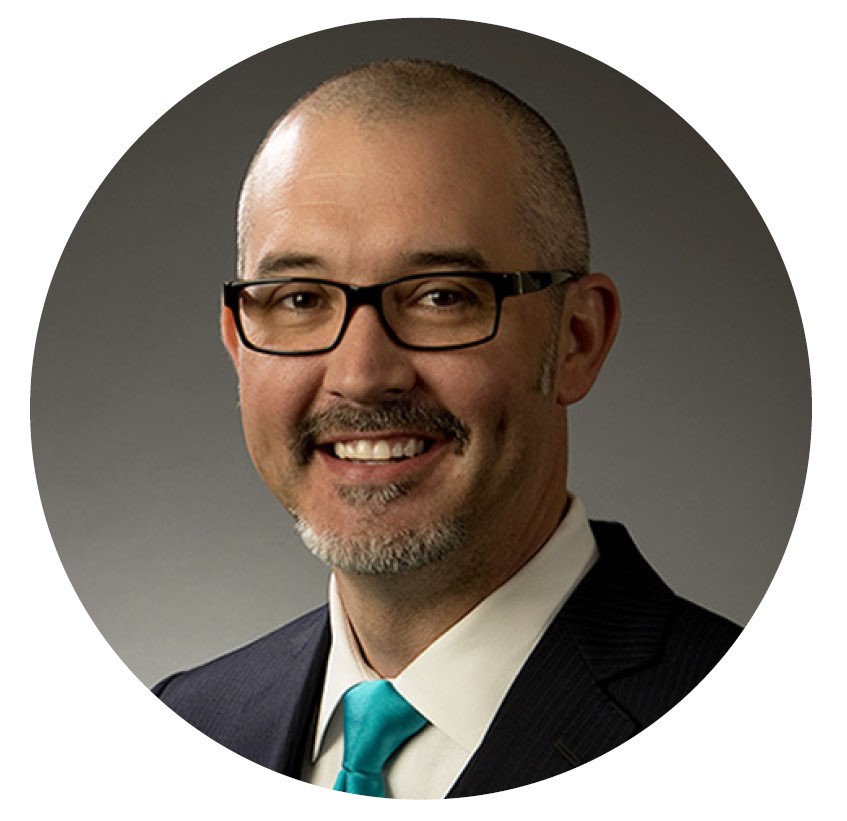 William Thrush
Friedman, Framme & Thrush, P.A, Owings Mills, MD
Bill Thrush is a shareholder and the Managing Principal of Friedman, Framme & Thrush, P.A., formerly known as Weinstock, Friedman & Friedman, headquartered in Owings Mills, Maryland, also with an office in Richmond, Virginia. Bill is an experienced trial attorney and has tried cases at all levels of court throughout the state of Maryland, as well as the District of Columbia and the Commonwealth of Virginia.
Bill's practice is currently focused on Creditor's Rights, Banking and Commercial Finance, Commercial Loan Workout, Civil Litigation, and Corporate General Counsel Portfolio Management. In addition to his current practice focus, Bill has substantial experience in Contract Law, Personal Injury, Workers' Compensation, Family Law, and General Litigation. Bill is currently a member of the Board of Governors for the CLLA, as well as the current Chair of the League's Membership Committee. In his spare time, Bill enjoys snowboarding,
The SBA PPP Loan: How Did I Get Here and What Do I Do Now?
Thursday,  September 10 @ 1:30 pm – 2:30pm CT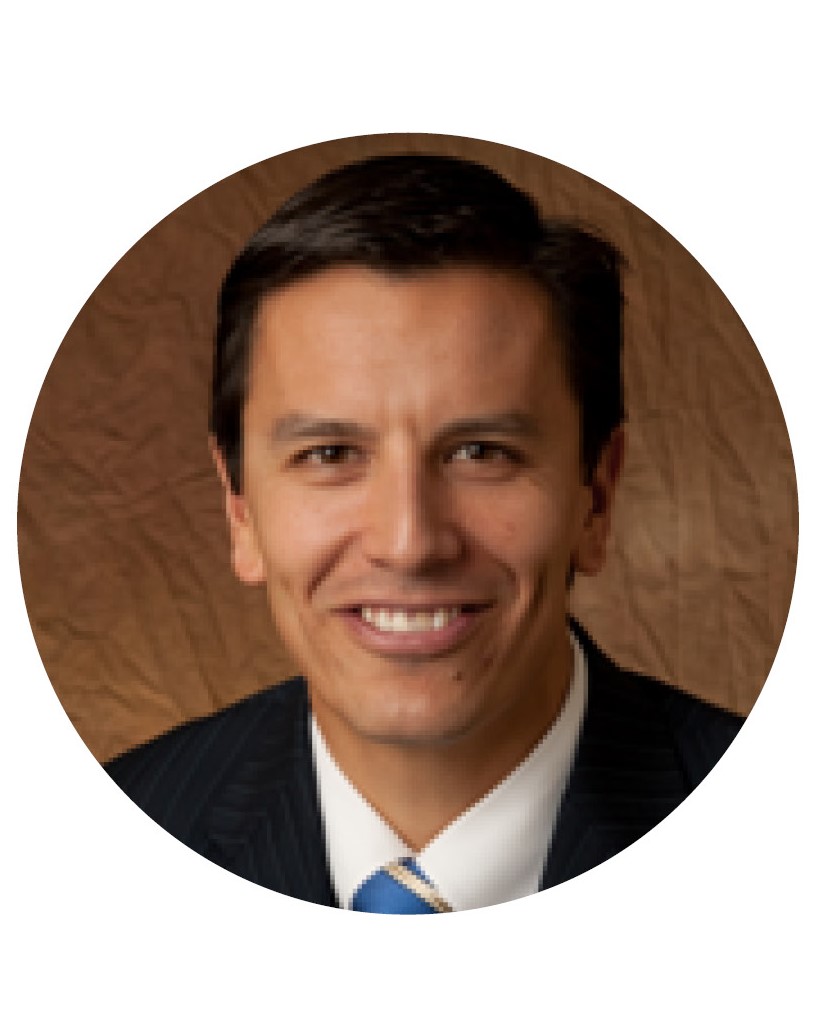 Eric Van Horn
Spencer Fane, Dallas, TX
Eric Van Horn is a partner in the Dallas office of Spencer Fane LLP, a national business law firm with offices throughout the country. Eric assists clients nationwide with all aspects of bankruptcy, reorganizations, negotiations, collection actions, multijurisdictional insolvencies, and corporate liquidations. His work in complex Chapter11 and Chapter 7 bankruptcy cases has involved representing committees of unsecured creditors and investors, debtors, trustees, secured lenders, landlords, and general unsecured creditors (including critical vendors and suppliers). He also defends clients against bankruptcy preference and fraudulent transfer (claw back) lawsuits and assists clients in bidding on and acquiring assets out of bankruptcy cases. His specific industry experience includes clients in oil and gas, manufacturing, health care, restaurant, manufacturing, retail and technology industries.
Eric served as a judicial law clerk to the Honorable Leif M. Clark, retired bankruptcy judge in the Western District of Texas, San Antonio. He graduated from The University of Texas School of Law and served as a Research Assistant for Professor Jay L. Westbrook.
The Latest and Greatest in Chapter 11 Plan Confirmation Issues
Friday,  September 11 @ 12:15 pm – 1:15pm CT
Commercial Law League of America
3005 Tollview Drive
Rolling Meadows, Illinois 60008
Phone: 312.240.1400  Fax: 847.584.3939  Email: info@clla.org